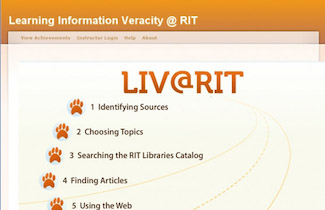 LIV @ RIT
LIV@RIT is a self-paced interactive tutorial designed to introduce RIT students to a variety of important concepts related to the use of information resources in an academic setting. LIV@RIT is intended to help students maximize their ability to effectively use the RIT Libraries' information resources and the World Wide Web.
http://library.rit.edu/liv ›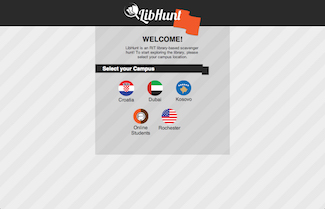 Libhunt
LibHunt is designed to help teach students about the library and its services, as well as important information literacy skills.
https://library.rit.edu/libhunt/ ›