NOTICE
This site is no longer being updated and may be out of date with current information. Please go to the new URL at rit.edu/library
Library Extension is a web browser extension that allows you to see if books on Amazon, Barnes and Noble, Goodreads, and other websites are available through RIT Libraries. As you browse or shop for books online, Library Extension will automatically check RIT Libraries' catalog and display the availability of that book on the same webpage. If the book is available, a borrow button will link you directly to the item's listing in RIT's catalog.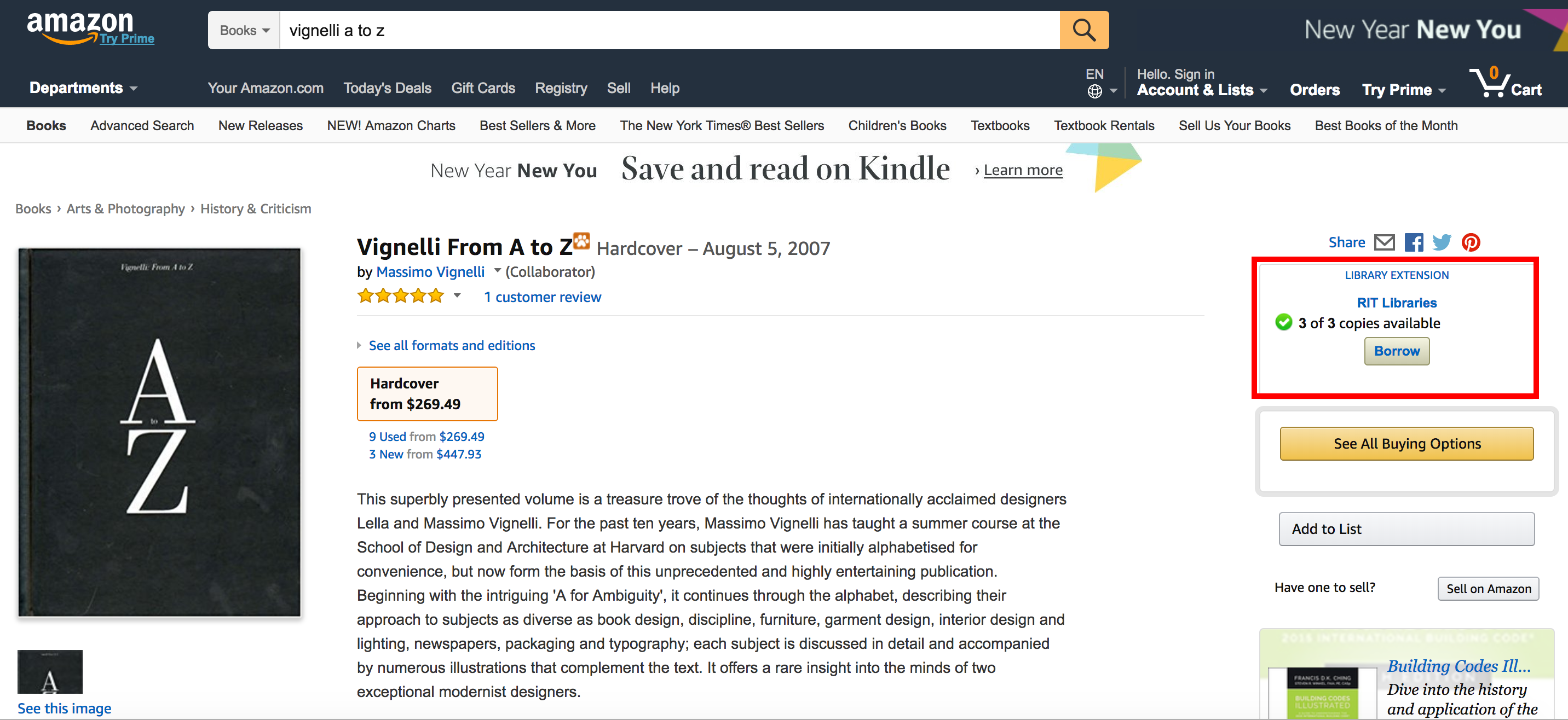 Library Extension is currently available on Chrome and will be coming to Firefox soon.
Install Library Extension on Chrome
Open your Chrome browser and go to www.libraryextension.com.
Click the Install on Chrome button.
From the Choose Your State drop-down menu, select New York.
From the Library drop-down menu, select RIT Libraries.
In the Library list underneath, you will see RIT Libraries displayed.