NOTICE
This site is no longer being updated and may be out of date with current information. Please go to the new URL at rit.edu/library
Submitted by

jxnwml

on August 26, 2021 - 13:19
Some of our books and DVDs are at an off-site facility. You need to request the book or DVD if you see that it is not available at Ritter Library. It will say Library Offsite Collections. Suppose you want The Beginning American Sign Language DVDs. Click on the image to access the video or follow the directions below.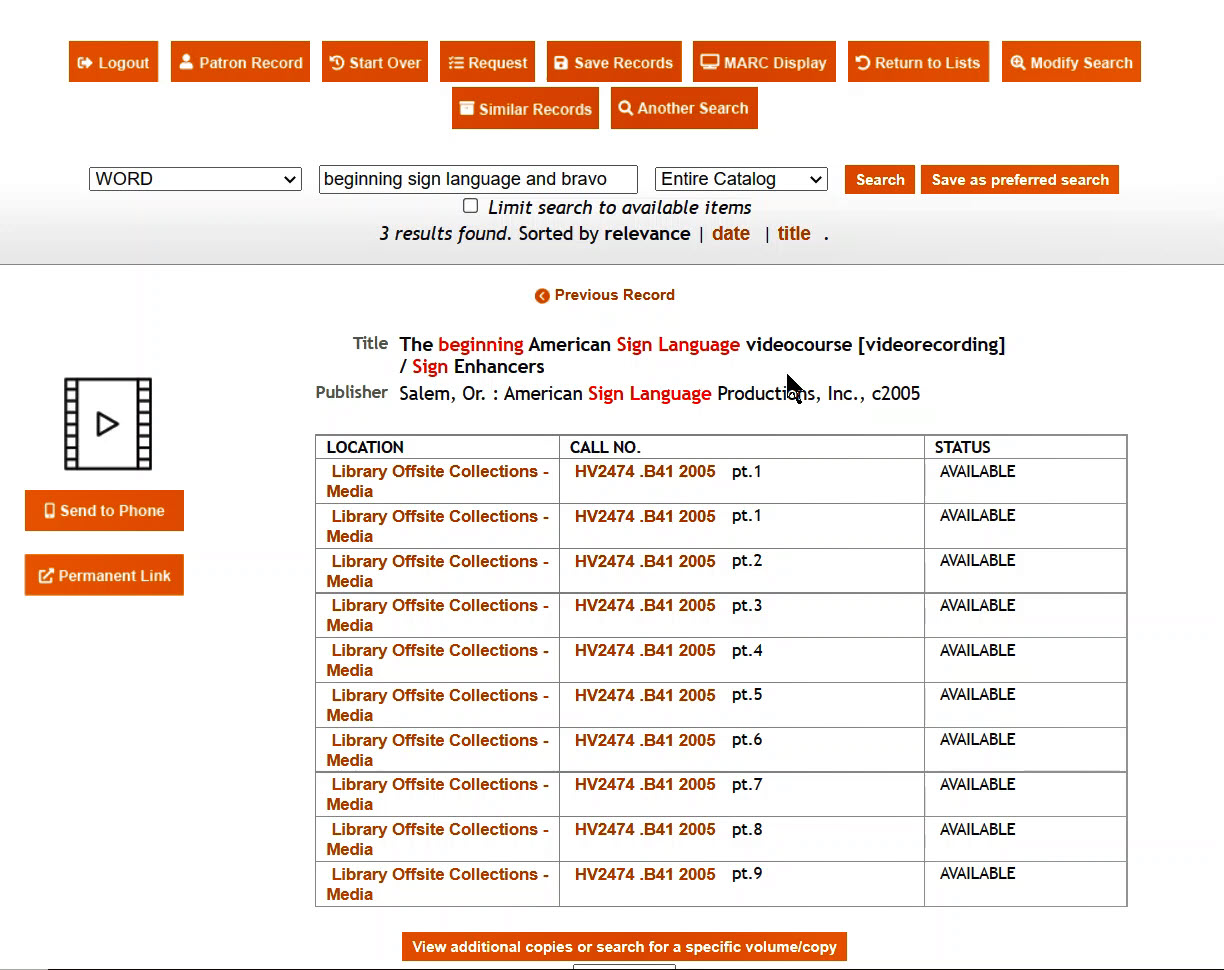 Click on the Request tab above the search bar. 
Click on Request RIT copy.
Type in your username and password.
Mark your selection and click Request Selected Item. 
You will get an e-mail within 1-3 days that the item is ready for pick up at the Ritter Library. 
If you are a faculty or staff member, you can have the item delivered to your office or to your home if you are working remotely. Fill out this form.