RIT Libraries' Offsite Collections facility is located on the Henrietta, NY campus and houses 220,000 items from our low-use collections. Materials include books, journals, microforms, theses, indices, and some archival material. Items are stored with similarly sized items in a high density configuration. The Offsite Collections facility cannot accommodate visitors to browse the collections, but library staff will be happy to retrieve materials by request, generally within 1 business day.
How to request materials from Offsite Collections by type:
Books and Media
Books and media in the Offsite Collections were selected by librarians and relocated from Wallace Library in 2021. Selection was based primarily on usage data and program needs. Items purchased in the last five years automatically remain in Wallace. Books in Offsite Collections can be identified in the library catalog by looking under Location in the item record.
How to Request Books and Media
Click the "Request" button on the item record in the library catalog. Materials will be delivered to the Circulation Desk in Wallace Library for pickup. You will receive an email when your items are available with a link to make an appointment to pick them up. Or, faculty and staff may also request campus delivery.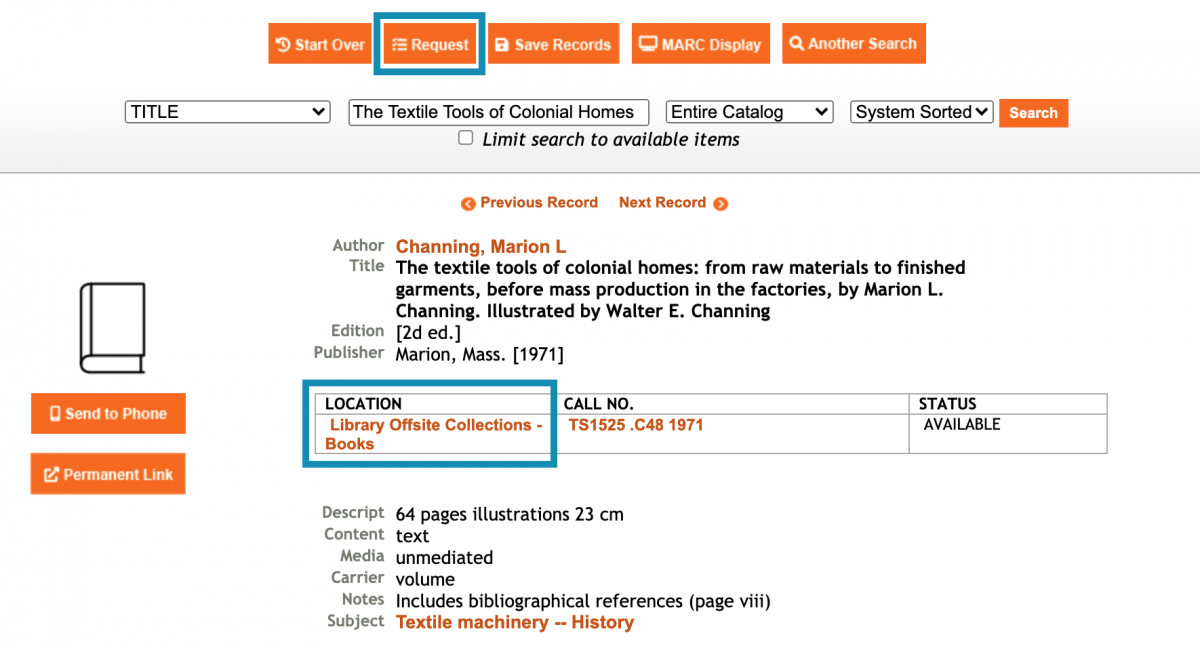 Journals
Journal titles were selected by librarians and moved to the Offsite Collections facility in 2019. We no longer receive new print issues of these journals, and they are rarely needed for direct browsing.
How to Request Journals or Journal Articles
Library staff will provide a scan of articles from these journals by request within 1 business day. You can submit a request through any research database or through IDS Express. If you need an entire print volume for research or multiple volumes for a class assignment, work with your college librarian to make arrangements.

Microforms
The library's entire collection of microfilm and microfiche is stored in Offsite Collections.
How to Request Microforms
1. Request a scan of an article using the link to IDS Express in the catalog or the More! button in any research database. The article will be emailed to you within 1 business day.
2. Request multiple reels of microfilm/envelopes of microfiche using the Request button in the library catalog.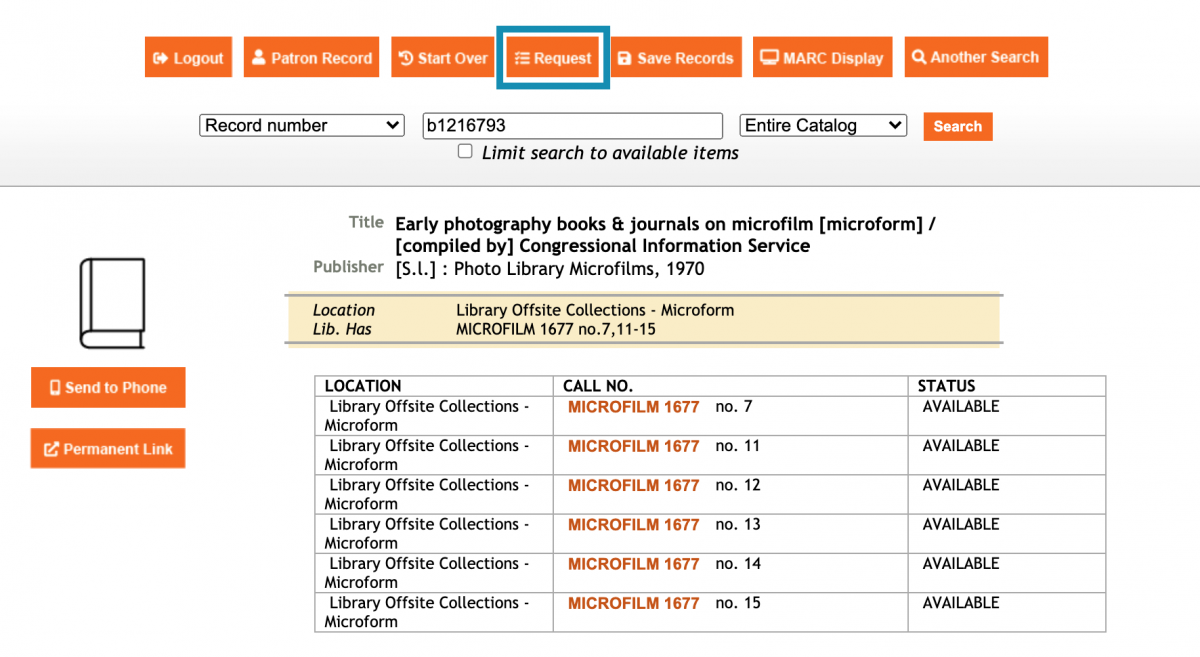 Reels will be delivered to the circulation desk for a 1-week loan period and can be renewed. Due to ongoing construction during Summer 2021, you can make an appointment to use the microfilm reader on the first floor of Wallace Library. From the dropdown menu in step 1, select the "Microfilm reader use (2 hours)" then select a date and time. You can book more than one appointment if you need additional time.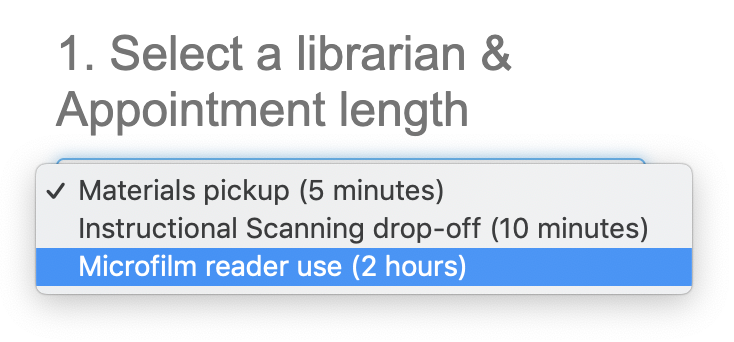 Theses
The official copies of record for RIT masters' theses and doctoral dissertations up to 2018 are kept in our Offsite Collections facility. Almost all of these items have been digitized and are available electronically in RIT Scholar Works. All theses and dissertations from 2018 to the present are available digitally in Scholar Works.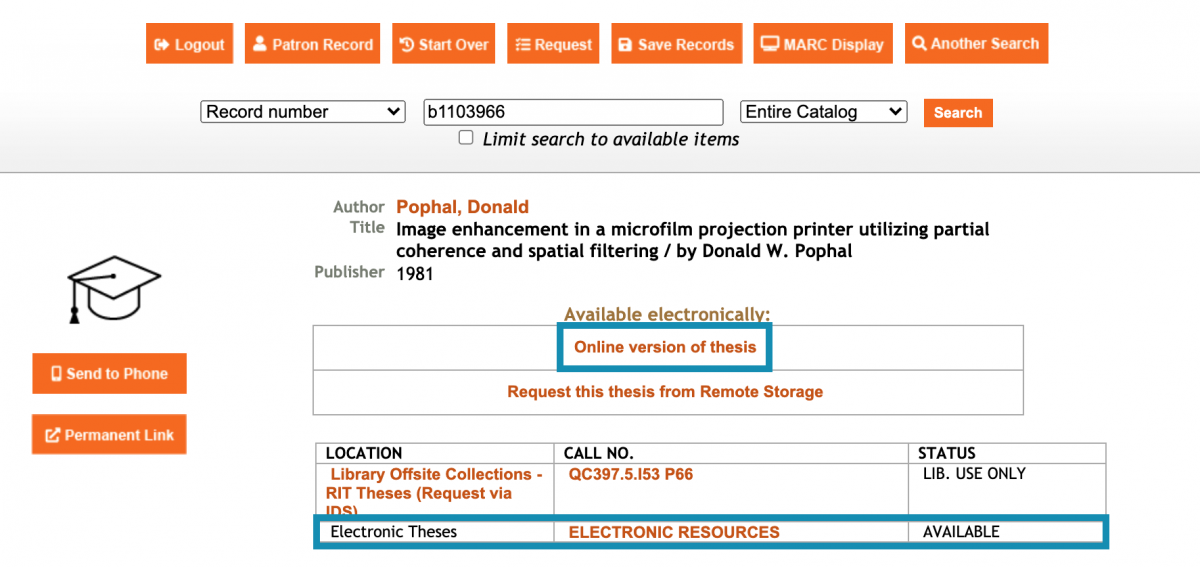 How to Request Theses
You can request theses that are not available in Scholar Works through IDS Express, and they will be available for in-library use only.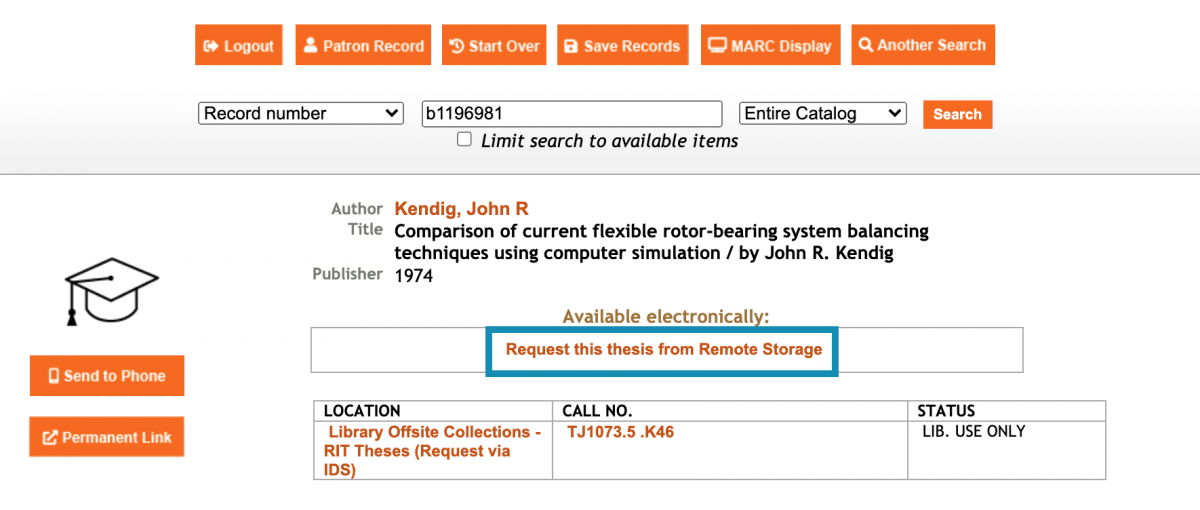 Indices
A small selection of indices are stored in Offsite Collections. You can request multiple volumes as needed by clicking the "Library Offsite Collections - Indexes (Request via IDS)" link in the library catalog.