As RIT Libraries staff prepare for the construction of the Student Hall for Exploration and Development (SHED) and associated renovation of Wallace Library, updates on the project and its impact on library services, spaces, and resources will be provided here.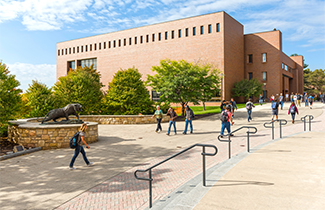 Construction to Begin Summer 2021
Construction on Wallace Library will begin in Summer 2021 and is expected to last two years. The circulating collection and some public services will be relocated to Ritter Ice Arena for the duration of construction. Wallace Library will be closed as of May 17, 2021. We aim to reopen in Ritter for the start of the Fall 2021 semester.
More Information ›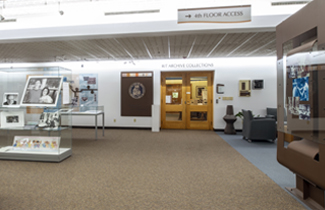 RIT Archives Relocating
RIT Archive Collections will be temporarily relocated for the duration of construction. As of February 1, 2021, the Archives' location on the third floor of Wallace Library is closed and some services are paused until further notice.
The Archives Reading Room is closed. No appointments are available to access the physical collections as they are being carefully packed and relocated. Archivists will evaluate teaching requests that can be accommodated virtually on a case-by-case basis.
Reference service remains available via email, phone, or chat, but may be limited by what materials are available digitally. Archivists have been making more digital materials accessible publicly on RIT Digital Collections. If you do not find what you are looking for there, contact RIT Archives to ask if it is available digitally in internal files. No new digitization requests will be processed.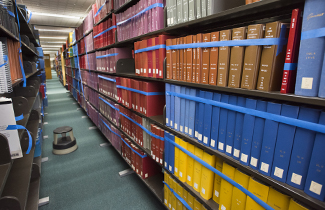 Select Library Books Moved to Offsite Collections
Approximately 164,000 books were relocated from Wallace Library to Offsite Collections between late January and early March, 2021. Books in Offsite Collections are available by request within one business day.
More Information ›
News